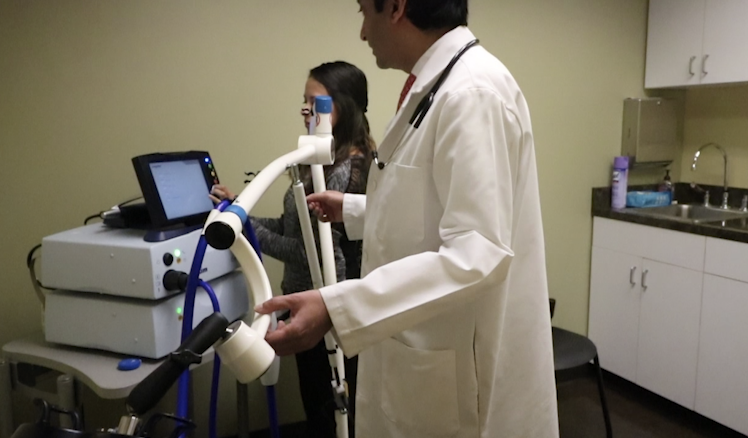 TMS is a technology that allows doctors to non-invasively stimulate the brain and reset it back into health.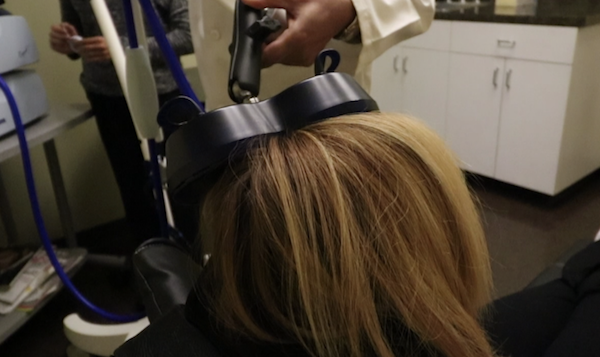 TMS therapy produces small magnetic currents used to stimulate nerve cells in the brain, that over time helps…
For more information or to book a TMS appointment
Brain TMS is a group of practitioners committed to providing patients with a comprehensive evaluation and treatment of Depression and other neurological conditions. Our mission is to provide patients with treatment to help eliminate or reduce the dependency on medications, and instead implement a treatment that is long-lasting, innovative and effective.
We have a multispecialty group of physicians with expertise in Neurology, Pain Management and Internal Medicine providing comprehensive evaluation and treatment in San Jose and the surrounding Silicon Valley.  Our clinic successfully treats Depression along with other painful conditions including; migraines, fibromyalgia and neuropathic pain along with Neurodegenerative disorders like Parkinson's disease, Alzheimer's disease, Traumatic Brain injury, Stroke Rehabilitation and Tinnitus.
We pride ourselves on considerate and respectful medical care for all of our patients. We don't treat symptoms, we treat individuals.

''I cannot thank Dr. Singh and his team enough for giving me my life and happiness back.''
Los Gatos, CA
Transcranial

Magnetic

Stimulation

(TMS)
Transcranial Magnetic Stimulation (TMS)  is a non-invasive FDA approved revolutionary treatment resulting in brain stimulation to reduce depression symptoms.  Multiple studies have been conducted showing benefit of TMS to treat other off-label/non-FDA approved conditions including Tremor, Stroke Rehabilitation, Post Partum Depression, Depression in Pregnancy, Anxiety, PTSD, Addictions, OCD, Tourette's Syndrome, Insomnia, Fibromyalgia treatment, Chronic Pain, Parkinsons, Migraine prevention, memory loss (Alzheimer's),  and Tinnitus.
Book your TMS consultation today
NOTICE TO PATIENTS OPEN PAYMENTS DATABASE
For informational purposes only, a link to the federal Centers for Medicare and Medicaid Services (CMS) Open Payments web page is provided here. The
federal Physician Payments Sunshine Act requires that detailed information
about payment and other payments of value worth over ten dollars ($10) from
manufacturers of drugs, medical devices, and biologics to physicians and
teaching hospital be made available to the public.
You may search this federal database for payments made to
physicians and teaching hospitals by visiting this website:
https://openpaymentsdata.cms.gov/